Time To Plan A Trip Along The Kentucky Bourbon Trail
Looking for something interesting to do for a few days in Kentucky? How about a trip along the Kentucky Bourbon Trail? It sounds like a fun trip but what exactly is Bourbon? For a whiskey to be called Bourbon it must be made with at least 51% corn. It must be aged in new white oak barrels whose insides of which get charred with a torch before being filled with the liquor for aging. No barrels are reused. It cannot have any flavoring or coloring added: only the corn, wheat or rye, malt, water. The coloring comes from aging inside of the charred oak barrel. Lastly, Bourbon has to be between 80 and 160 proof.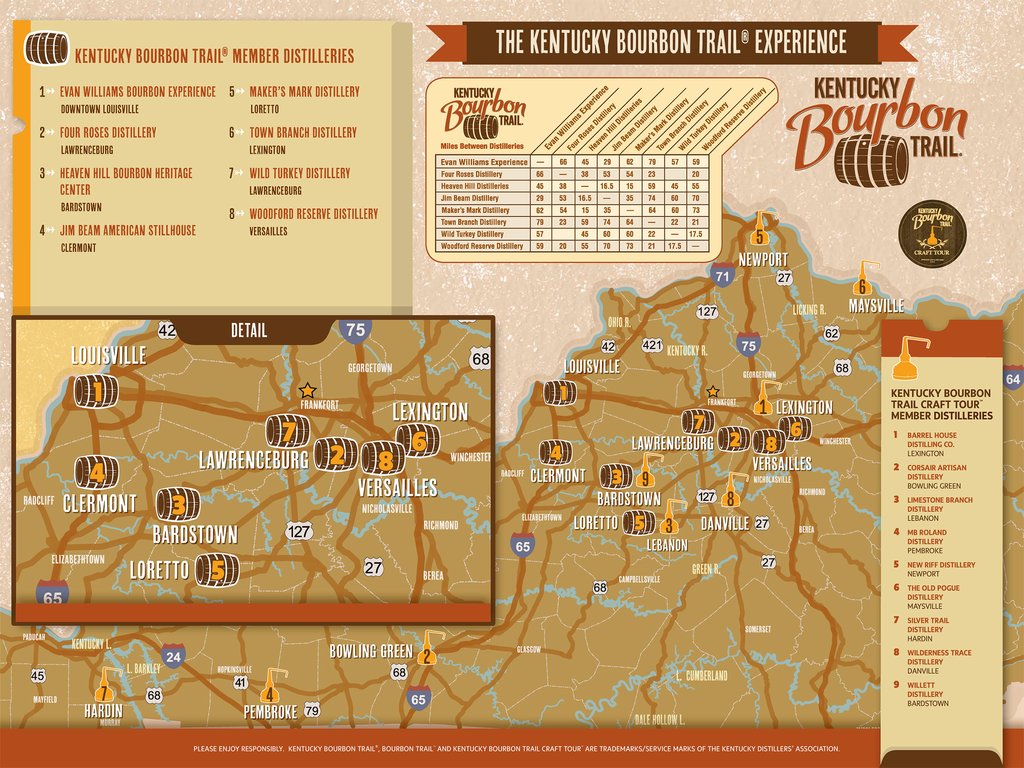 A common misconception is that for a whiskey to be called Bourbon, it must be made in Kentucky. In reality, this liquor can be made anywhere, as long as the previously mentioned rules were carefully considered during the process.
As is commonly know, Bourbon is traditionally produced in Kentucky: the limestone filtered water and locally-harvested grains are said to produce a better-tasting liquor. Also, the fact that the rolling hills and rich fertile soil have produced the majority of America's Bourbon, means that the local people who are involved in all aspects of creating it have a deep passion for it. Not to mention, they also have time-tested recipes that can't be beaten. So, whether you're an aficionado, or you just like to drink while learning a bit of history, the Kentucky Bourbon Trail is a must.